Yes ! I watch the movie earlier than everyone ! =P Thanks to
Nuffnang
and
GPlusMY
, I get to watch the press screening of Harry Potter and the Deathly Hallows Part 1 on Monday , 15 November 2010 , 10.30am at GSC Midvalley .
Warner Bros. Pictures presents a Heyday Films production, "Harry Potter and the Deathly Hallows," which marks the last film of the most successful motion picture franchise of all time.
"Harry Potter and the Deathly Hallows – Part 1" opens worldwide November 19, 2010, and "Part 2" will be released on July 15, 2011.
"Harry Potter and the Deathly Hallows" is directed by David Yates, who also helmed the blockbusters "Harry Potter and the Order of the Phoenix" and "Harry Potter and the Half-Blood Prince." David Heyman, the producer of all of the Harry Potter films, again produced the film, together with David Barron, and J.K. Rowling. Screenwriter Steve Kloves adapted the screenplay, based on the book by Rowling. Lionel Wigram is the executive producer.
Main cast : Daniel Radcliffe, Rupert Grint and Emma Watson reprise their roles as Harry Potter, Ron Weasley and Hermione Granger. Other cast are
Helena Bonham Carter, Robbie Coltrane, Tom Felton, Ralph Fiennes, Michael Gambon, Brendan Gleeson, Richard Griffiths, John Hurt, Jason Isaacs, Bill Nighy, Alan Rickman, Fiona Shaw, Timothy Spall, Imelda Staunton, David Thewlis, Julie Walters and Bonnie Wright.
Synopsis
Part 1 begins as Harry, Ron and Hermione set out on their perilous mission to track down and destroy the secret to Voldemort's immortality and destruction—the Horcruxes. On their own, without the guidance of their professors or the protection of Professor Dumbledore, the three friends must now rely on one another more than ever. But there are Dark Forces in their midst that threaten to tear them apart.
Meanwhile, the wizarding world has become a dangerous place for all enemies of the Dark Lord. The long-feared war has begun and Voldemort's Death Eaters seize control of the Ministry of Magic and even Hogwarts, terrorizing and arresting anyone who might oppose them. But the one prize they still seek is the one most valuable to Voldemort: Harry Potter. The Chosen One has become the hunted one as the Death Eaters search for Harry with orders to bring him to Voldemort…alive.
Harry's only hope is to find the Horcruxes before Voldemort finds him. But as he searches for clues, he uncovers an old and almost forgotten tale—the legend of the Deathly Hallows. And if the legend turns out to be true, it could give Voldemort the ultimate power he seeks.
Little does Harry know that his future has already been decided by his past when, on that fateful day, he became "the Boy Who Lived." No longer just a boy, Harry Potter is drawing ever closer to the task for which he has been preparing since the day he first stepped into Hogwarts: the ultimate battle with Voldemort.
Before you watch Harry Potter 7 , make sure you watch all the Harry Potter 1 - 6 movie first . As the Harry potter is the continuous series from Harry Potter 1 - 6 . If not , you will be blurred about what happen in the HP 7 . I am a hardcore fan of Harry Potter , i read all the Harry Potter 1 - 7 books , and watch all the Harry Potter 1 - 6 . So , for all the Harry Potter fan out there , be sure to watch this movie ! It is a must watch movie! The graphic of the movie is nice ! The plot is nice ! There's a lot of Harry Potter , Hermione Granger , and Ron Weasley . There's many funny joke by the Weasley brother , Ron , George and Fred . Many action ,and many conversation too . I guess you will understand it if you read the book .
And there's a kissing scene between Ginny Weasley and Harry Potter too . Want to see how Polyjuice Potion works ? Want to see many Harry Potter ? There's a scene where there's many Harry potter .
There's also a scene where Harry , Ron , and Hermione change to other people ? why they need too change to other identity ?
Ooh ,still remember Dobby ? something bad happen to Dobby too.
And want to know how Hermione cast great spell and bring Ron and Harry to Muggle world
Oh, still remember Fleur Delacour? and Luna Lovegood ? Mad eye Moody ? They also appear in Harry Potter 7 .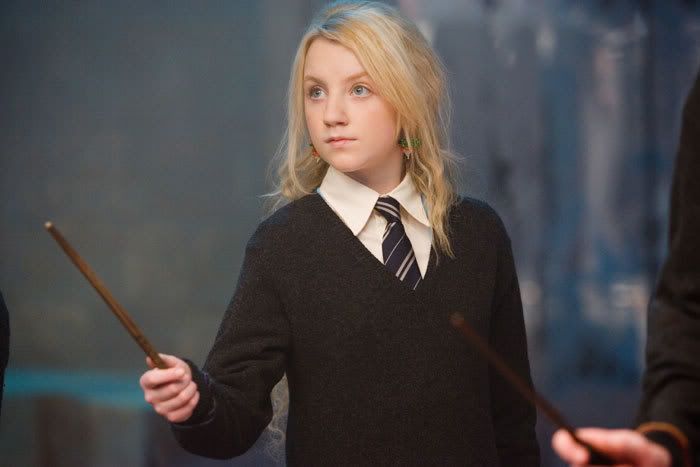 And most importantly , you sure want to see Voldemort and his team, right ? and Malfoy maybe ?
You got to see how Voldemort attack Harry Potter . Did voldemort win ?
Want to watch all this scene and know why ? Curious ? So , be sure to watch the Harry Potter and the Deathly Hallows which will be at cinema on 18 October , this Thursday .
P.S: I personally think that Part 1 is not the climax yet , waiting forward to see the climax in Part 2 .
Till then , bye ! =D