#1 i graduated from TARC ,i am now a Diploma in Advertising Holder . And i'm now studying degree in
Marketing Communication at HELP University College .
#2 I join few Nuffnang contest , and i win and manage to attend few movie screening , and from the
movie screening , i met a lot of bloggers , and we are now friend .
My first ever movie screening , Vampire sucks .
My date for the movie ,
Liki
Resident Evil Screening with The Bloggers
#3 I got my first ever photoshoot by
Henry Lee
Photoshoot with the bloggers!
#4 I went to a lot of club for events .
Hennessy Artistry 2010 at
Mines International Exhibition & Convention Centre (MIECC)
7aste Monte Carlo at Ecoba
Xplay Shout at The Library
Digi Pimp My Music Party at Velvet , Zouk .
Hanger Launch Party at HEX
# 5 I attend my first ever food review at Fullhouse , Sunway Giza Mall.
# 6 Celebrated few birthday with blogger , including mine .
Shannon 20th Birthday at Alexis , The Garden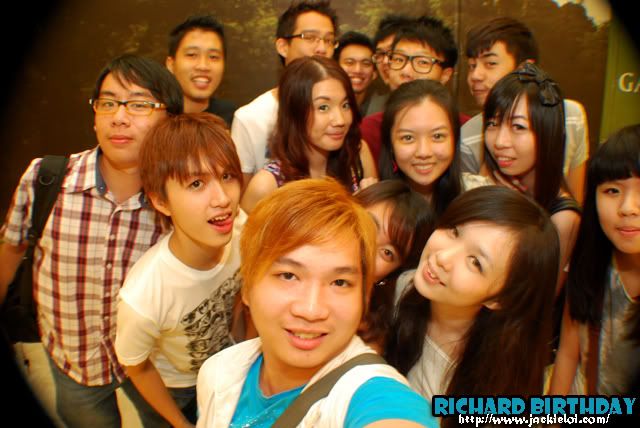 Richard Teo 19th Birthday at Alexis , The Garden
My 22nd Birthday at Wong Kok Char Chan Teng , SS2.
Liki 19th Birthday at Gasoline , Sunway Pyramid .
# 7 I attend my first ever musical show , Peter Pan .
#8 Meet Up with my fellow secondary school friend , sot gang .
#9 I finally own a car , a Proton Wira .
#10 i work for lots of part time job , and i earn a lot of money .
So , yeah , my 2010 is quite awesome ! Hope i will have a better 2011 !
Happy New Year everyone !
Want to know my 2011 New Year Resolution , check my blog at 1-1-11 , 1:11am !