With the love of blogging running deep within all of us, there are of course, blogs out there that inspire us; wouldn't it be great if we could share those blogs with everyone? That's the idea behind Blog Day!
Blog Day was created with the belief that bloggers should have one day dedicated to getting to know other bloggers from other countries and areas of interest, and Nuffnang is proud to be celebrating the 6th Blog Day on 31st August 2011!
Today also is my first year my blog celebrate blog day ! So , here is the 6 blog i going to recommend .
The Author of this blog are Joanne Peh , a young Singaporean Actress .
I have been follow and read her blog since last year . Why i recommend her blog ? Because she writes and share her daily life and experiences being an actress , writer and model in her blog . And what she share is the truth and feeling of being an actress , model and writer . An awesome blog i would say .
The Author of this blog are :
Bro , don't like that la , bro
is a weekly online comic series blog . I know this blog recently from my friend . I like the cimic in the blog , it is very cute . Furthermore , the comic series in the blog is funny and hillarious . The story of the comic is very interesting , the comic story is mainly about what happen in Malaysia , and they create funny jokes behind all these happening and events in Malaysia . Their recent 1 is about
Hari Raya
. This is an awesome blog !
The third blog i am going to recommend and share with you all are
Travel Khaki
.
The Author of the blog are :
I would recommend this blog to all of you because you can easily get some travel guide from this blog .It is a first hand experience travel guide yo .
The author of this blog are
Vkeong
. I like his blog and would recommend his blog to you all because he share a lot of great food places all around Malaysia . His passion towards food is great and the food place he recommend will definitely be great !
The author of the blog are :
Kampung Boy
And Citygal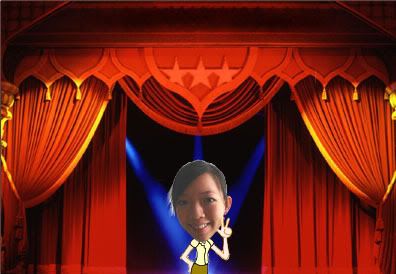 This is another makan blog i like . The blog is about famous and awesome food in KL and Selangor . All the food they recommend will be awesome as both of the author of the blog like to eat a lot and go everywhere to find great food .
The last blog i am going to recommend are
Shiokornot
.
The author of the blog are Nicholas Chan .
This is another food blog i am going to recommend to you all . The author like food and he will go everywhere to cari makan , and if he feel that the food is shiok , he will only share the food and food place with his reader . You can find great food places in his blog .
6th blog day blog recommendation by jayrenthezompire ,
Till then , bye .